East Midlands: AGM and origin of life lecture
The AGM of the RSB East Midlands branch and lecture, Energy and matter at the origin of life, given by Professor Nick Lane
Details
When? Thursday 4 November 2021, 19:00 to 20:45
Where? Online (Zoom)
Branch event: East Midlands
The AGM of the RSB East Midlands branch and lecture, Energy and matter at the origin of life, given by Professor Nick Lane
Join the East Midlands branch committee as they look back briefly over the year and look forward to the next at their Annual General Meeting.
The short AGM will be followed by a lecture delivered by Professor Nick Lane FRSB, evolutionary biochemist and writer in the Department of Genetics Evolution and Environment, University College London.

Considered to be one of the most exciting science writers of our time, Nick Lane has published four books to date which have won several awards. Most recently, The Vital Question, why is life the way it is? was published in 2015. Nick's talk will be entitled Energy and matter at the origin of life.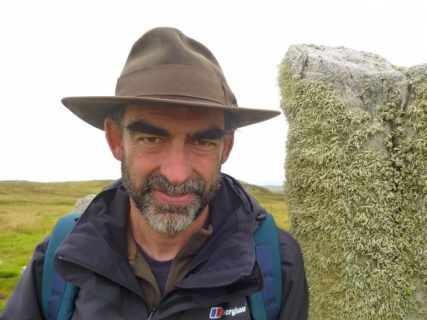 Talk outline
The origin of life is one of the biggest questions in science. Strangely, for more than half a century, the question has been limited largely to a question in synthetic chemistry: how can the 'building blocks of life', especially the amino acids and nucleotides that comprise proteins, RNA and DNA, be synthesised under 'plausible prebiotic conditions'.
Most of these precursors have been successfully synthesised, but starting from reactive molecules such as cyanide and cyanamide, and typically energized by UV radiation. This has led to a new problem, which is that prebiotic chemistry does not link up well with biochemistry as we know it, which tends to use H2 and CO2.

Recent years have seen a radical shift in perspective, with coherent new ideas emerging from phylogenomics, microbiology, astrobiology, cosmology, geochemistry and electrochemistry. Nick will give an overview of recent work which suggests that life may have started in deep-sea alkaline hydrothermal vents. These systems provide labyrinths of interconnected cell-like pores, with structures that support steep gradients similar to those found in modern cells, potentially driving the growth and replication of simple protocells. Nick's talk will also touch upon ideas on how the genetic code might have arisen in this setting.
AGM
All are welcome to attend the AGM, but only East Midlands branch members will be able to vote. The AGM is a chance for members and non-members to come together to talk to the committee and hear about updates in their activities and finances, and to plan for the year ahead. You can download an
agenda
for the meeting, as well as
minutes of the previous AGM
.
Timings
19:00 - 19:25 AGM
19:30 - 20:30 Lecture, Energy and matter at the origin of life, followed by audience questions

Cost and booking
This event is free to attend and open to all. Advance registration is essential through the link at the top of the page. The meeting joining link will be circulated with registered attendees ahead of the event.

Contact
For booking or website queries, please contact Harriet McAra at
regions@rsb.org.uk
or on 020 3925 3445.
Code of Conduct
By its Royal Charter, the Royal Society of Biology (RSB) has the powers to promote, establish and support standards of professional skill and conduct. The RSB is committed to ensuring equal opportunities in the life sciences, and supports diversity throughout the pipeline. We proactively promote a culture of inclusivity within our discipline and the broader STEM community. It is vital at any RSB event or meeting, that everyone attending is free from any form of harassment or discrimination, feels comfortable and safe, and has the opportunity for an enjoyable experience.